Forestry entrepreneurs in Quebec have taken a facelift, with the average age now 48, or 5 years younger than in 2009. They are also more positive about the future, as 39% of between them want to grow their business. These data are part of the highlights of the Portrait of Québec forest entrepreneurs 2020-2021, unveiled at the annual ForêtCompétences conference.
Forest entrepreneurs are younger than before, with 45% of them aged 44 and under, including 15% between 18 and 34 years old. In 2009, only 3% of forest entrepreneurs were under 34 years old.
"The next generation is there and it's here for the long term," emphasizes Luc Lebel, professor in the Department of Wood and Forest Sciences at Laval University, who led the study with Jean-Michel Beaudoin, in partnership with ForêtCompétences, the sectoral labor committee in forest management. "This is very good news for the industry," he adds.
A total of 206 logging contractors, including 170 who harvest timber, participated in the study, which also assessed contractors for roads, transportation and non-commercial forestry work, such as reforestation and brush clearing.
In 2006 and 2009, similar studies were carried out, explains Luc Lebel, which allows comparisons to be made.
"After the 2009 survey, predictions were made, including that logging contractors would again become in high demand and that they would have to take on more tasks and responsibilities," he says. "And that's what happened."
It is important to remember that the industry was in a trough that lasted for several years at the time, while the lumber industry experienced record prices in 2021. These prices, however, are the result of a major trend as residential construction in the United States has been on the rise for several years.
"Entrepreneurs represent a rare resource and forestry entrepreneurs are even rarer," emphasizes Luc Lebel.
A few years ago, the industry feared it was experiencing a shortage of logging contractors, but it was ultimately the shortage of operators that preceded it and is hitting the present time.
Entrepreneurs are younger and more optimistic; 70% of them believe they will still be present in the industry in 5 years, compared to 48% in 2009. Only 11% believe they will close and sell the business during this period and another 11% do not aim for change.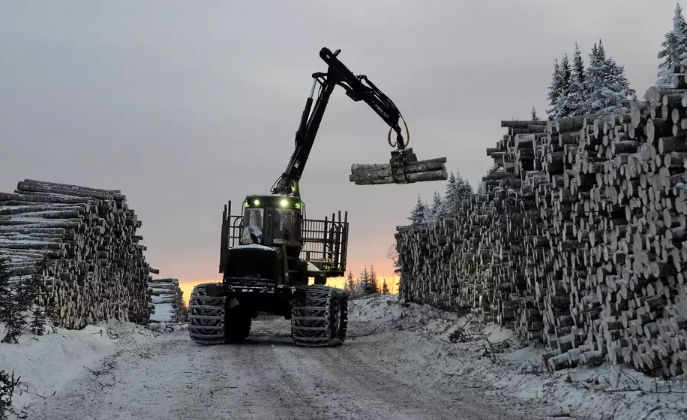 Real entrepreneurs
"At one time, many people did not consider logging entrepreneurs to be real entrepreneurs," relates Luc Lebel. "They were called contractors in disguise, because they only had one client," he says.
The portrait of forest entrepreneurs proves this myth wrong, because the data confirms that they are real business leaders.
A large proportion, 39%, would like to grow their business in the forestry sector, while 37% want to expand the business outside the forestry sector.
"It's a positive sign that entrepreneurial development is healthy," says Luc Lebel. "This optimism reflects a scarcity effect," he adds. "The entrepreneurial population is younger and if you are not optimistic at 40, you never will be."
The level of satisfaction with their main client is also very high, as 78% of entrepreneurs are satisfied or very satisfied with this relationship.
"It's worth saying because it's a business relationship where people respect each other," notes Luc Lebel.
In 2009, this rate was 63%, which means that relations have since improved.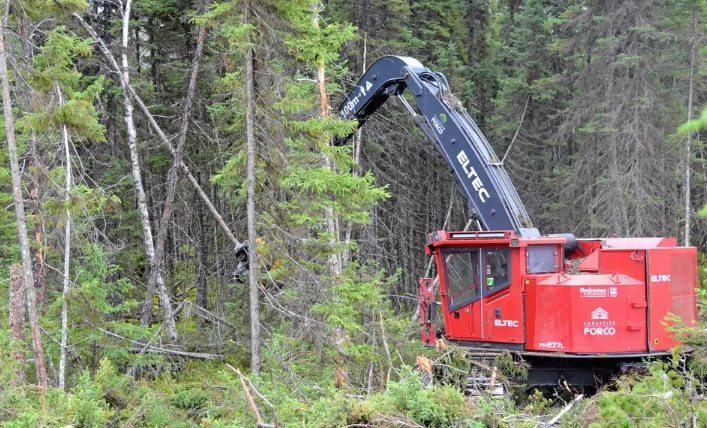 Important challenges
Like everywhere else, the forest industry is facing a labor shortage. For 68% of logging contractors, the lack of qualified employees is the biggest problem, while 40% are worried about the future of logging. The most sought-after position is that of a multi-purpose harvester operator.
"Entrepreneurs are young, motivated and optimistic," notes Luc Lebel. "They have confidence in the future and they want to grow their business, but they have to find people to operate the machines, while it is very hard to be competitive in order to attract young people to the forestry sector."
Among the 206 entrepreneurs who responded to the survey, there are only nine Aboriginal entrepreneurs.
"It's relatively little and we find them more in the non-commercial sector than in harvesting," remarks Luc Lebel.
In addition, 95% of forestry companies have no indigenous employees and 97% have no immigrant employees. This labor pool could be part of the solution to fill, at least in part, the labor shortage, he believes.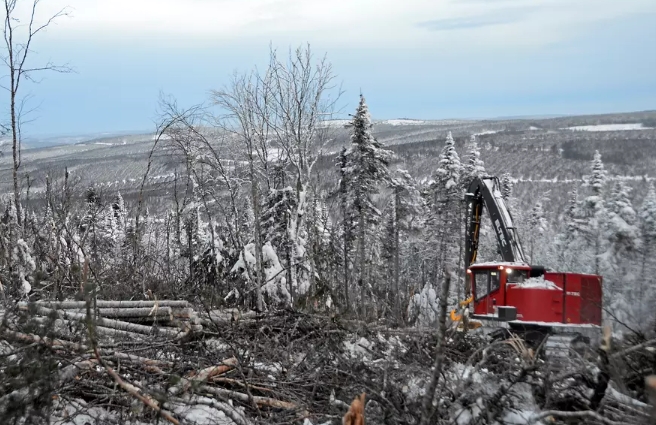 Saguenay-Lac-Saint-Jean: a breeding ground for forest entrepreneurs
Saguenay-Lac-Saint-Jean remains a breeding ground for forestry entrepreneurs, because it is one of the rare regions to export entrepreneurs to other regions of Quebec, particularly to Mauricie and the North Shore.
Only 6% of forestry entrepreneurs who responded to the survey launched to draw up the Portrait of Québec forestry entrepreneurs live in Mauricie, while 19% of entrepreneurs work there.
On the North Shore, there are 2% of local entrepreneurs, while 9% work there. To a lesser extent, similar observations were observed in Estrie, Abitibi-Témiscamingue and Nord-du-Québec.
According to the study, "Saguenay-Lac-Saint-Jean is the only region with more forestry contractors residing there than contractors who reported carrying out work in this region," the study reads.
"Saguenay-Lac-Saint-Jean is still a major region for forestry entrepreneurship," notes Luc Lebel. "It is a hotbed of entrepreneurs for Quebec."